A good photo conveys what mere words sometimes cannot. With FilmyScoop get your product photoshoots done right. We also build artist portfolios that are a tangible and true representation of the best of artist's personality as well as versatility.
Product photoshoot involves representation of the brand's products as photographs for the purpose of commercial promotion. It aims at bringing out the best qualities of the product in the form of visual images by focusing on its unique features and detailed description of the same. All in all, it helps the potential customers to assess the product in comparison to other products.
The photos focus on the realistic image of the product and its packaging, and are usually shot using contextual or lifestyle backgrounds.  They are also often backed by customer reviews and ratings. The product photoshoot has a major role to play, especially in the E-Commerce industry which is highly reliant upon product images. It has been proven that customers are more likely to buy products that are portrayed as high-definition photographs. The crux here is to portray the product more as a sales tool than just an object.
Further, FilmyScoop would help you get the best shot – of the image and the business.
An artist's portfolio is a collection of the best of his/her works till date. It intends to reflect the artist's style of work and capability as an individual. It aids the artist at a personal level to exhibit his/her own knowledge, skills, previous ventures and experience thus gained.
In addition to being a tangible proof of the artist's versatility, it is also said that a portfolio is "a method of self-discovery and confidence-building."
Compiling the most favourited and best works with great presentability and apt packaging along with true representation of the artist's values and identity can fetch more favourable opinions. Criticism follows professional evaluation unless wisely dodged; that is, it is important to critically analyse it before presentation. Hence, an artist's portfolio must be built with care with commitment of time and energy.
A portfolio built with assistance from FilmyScoop, will always speak for the artist, reflecting his/her thoughts and aesthetics.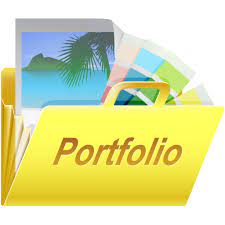 Now! Get in Touch with us To Get A Quote